Shokz OPENCOMM2 Bone Conduction Stereo Bluetooth Headset
Regular price
$190.00 USD
Regular price
$190.00 USD
Sale price
$190.00 USD
Unit price
per
Sale
Sold out
OPENCOMM2
Free to Move. Seamless to Connect.
Bone Conduction Stereo Bluetooth Headset
OPENCOMM2
Navigate the dynamic demands of your work environment with crystal-clear calls, stable connectivity, and unrestricted mobility from the Shokz OpenComm2. Equipped with 7th generation bone conduction technology and reliable Bluetooth connectivity, the OpenComm2 revolutionizes how you connect on the go. And with our signature open-ear design, you stay comfortable and in tune with your surroundings while communicating effortlessly. Unlock the true potential of your mobile office with the OpenComm2.
All-Day Comfort
DSP Noise-Canceling Microphone

 Seamless Bluetooth Connectivity

16 Hours of Talk Time
Advanced
Open-Ear Design
Unlike traditional headsets that cover your ears and cut you off from your surroundings, OpenComm2's open-ear design keeps you connected to the world without compromising on comfort or audio quality.
Lightweight and Easy
The OpenComm2 is remarkably light and portable, weighting only 35g.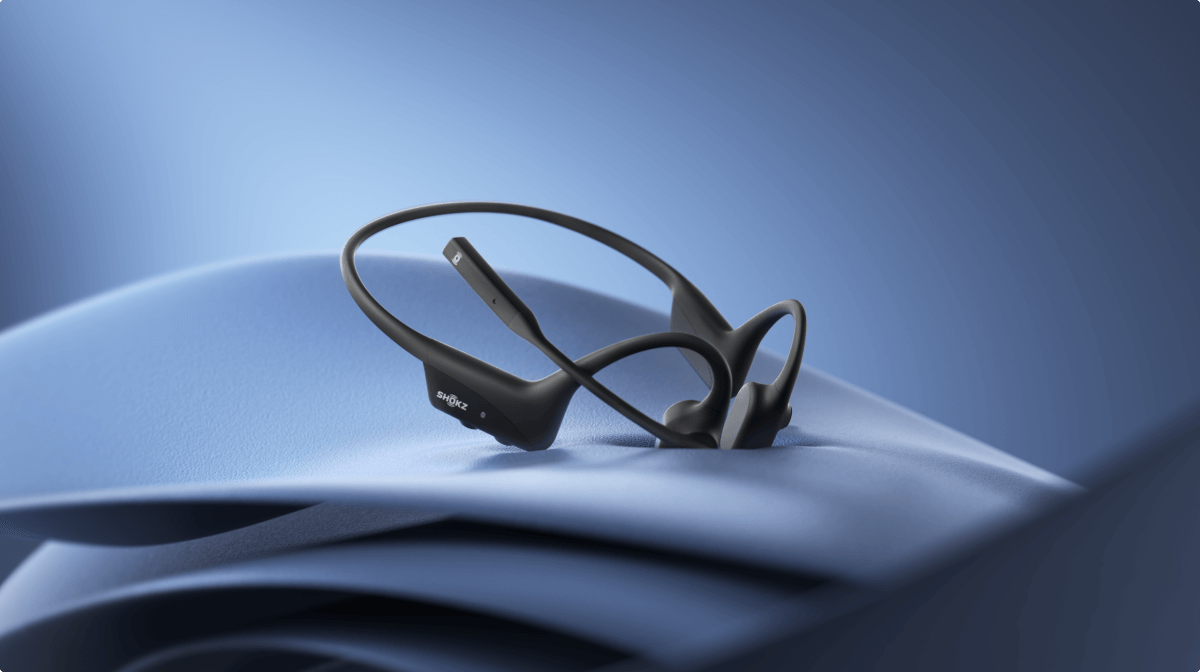 Effortless Comfort
With a flexible wraparound frame and soft silicone finish, the OpenComm2 delivers easy, effortless, all-day wear.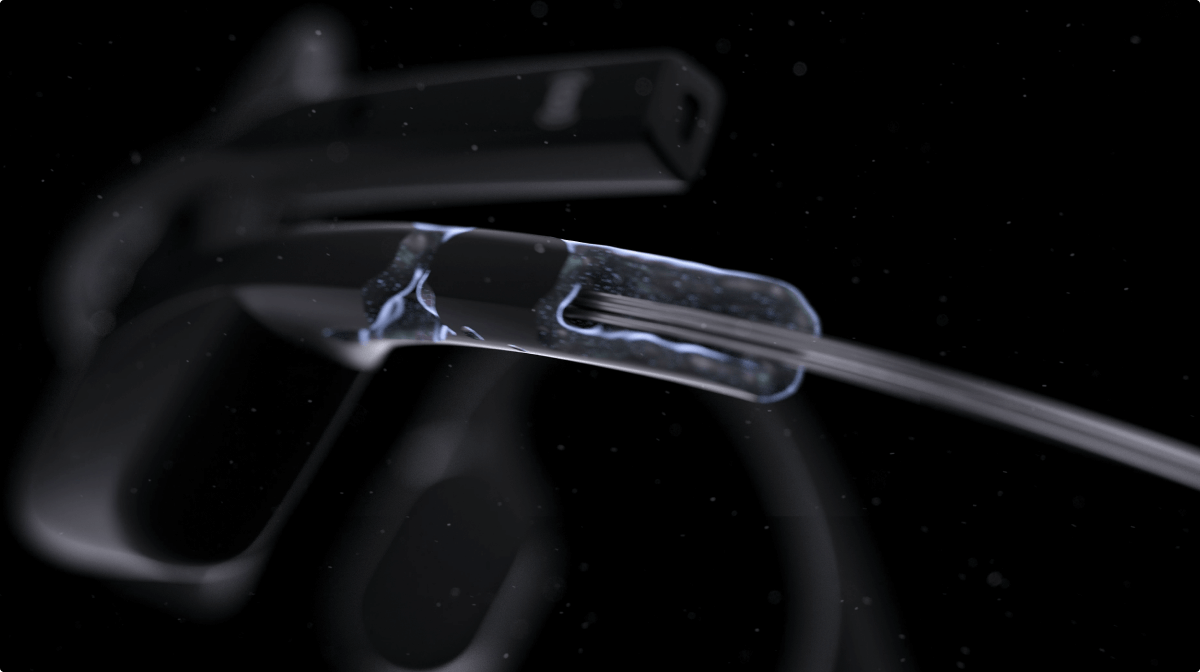 Capture Every Word
with Clarity
Crystal-Clear Calls
Bring conversation to life and take calls with crystal-clear audio, thanks to a noise-canceling microphone with DSP technology that brings your voice to center stage. cVc technology identifies and balances vocals by filtering out ambient noise for end-to-end high fidelity. For even more precision, the slim and easily adjustable boom mic can be positioned for optimal voice capture and rotated away when not in use.
Outstanding
Audio Quality
Never miss a word during important calls with 7th generation bone conduction technology and PremiumPitchTM 2.0. The headset accurately picks up and equalizes medium and high-frequency vocals, ensuring you hear every word distinctly and without distortion.
Engineered for
Mobile Work
Be Alert, Stay Aware
Stay safe and engaged whether you're working outdoors, in the office, or on the go[1]. The OpenComm2 delivers crystal-clear calls, unrestricted mobility, and total vigilance, so you experience situational awareness and a stable connection no matter where your work takes you.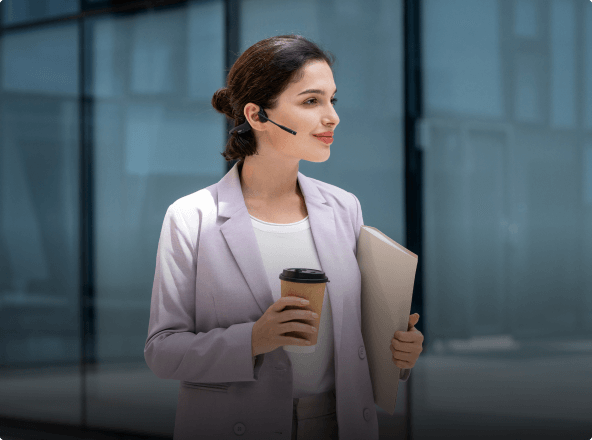 On-the-go mobility
Our signature open-ear design helps you stay safe and aware of potential hazards when you're on the road.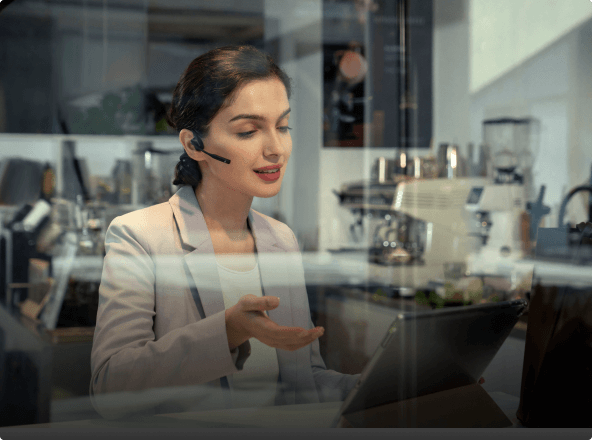 In-office efficiency
Enjoy seamless communication and connectivity for optimal productivity in busy office environments.

Efficient operations
Optimize productivity and safety with an open-ear design for real-time awareness in warehouse and logistics operations.
Roam Free,
Always Connected.
Stay effortlessly connected with the Shokz OpenComm2, thanks to reliable Bluetooth connectivity. With an impressive wireless range of up to 30m/98ft, you can move freely without the need to remove your headset. Enjoy the freedom to sync with your colleagues, run errands, or walk the dog all while maintaining a secure and uninterrupted connection.
User-Friendly
Integrated Controls
Integrated headset operations reduce PC or mobile device controls to simplify functionality. Simply press a button to adjust the volume, mute and unmute during calls, play or pause audio, check the battery level, and more.
Charge-up Fast with Power to Last
High-sensitivity technology delivers long-lasting battery power. Master uninterrupted communication so you can be online anytime, anywhere.
Up to
16 hours
of talk time
Up to
8 hours
of listening time
[2]
5-minute
charge for
2 hours
of talk time
60-minute
for full charge
[3]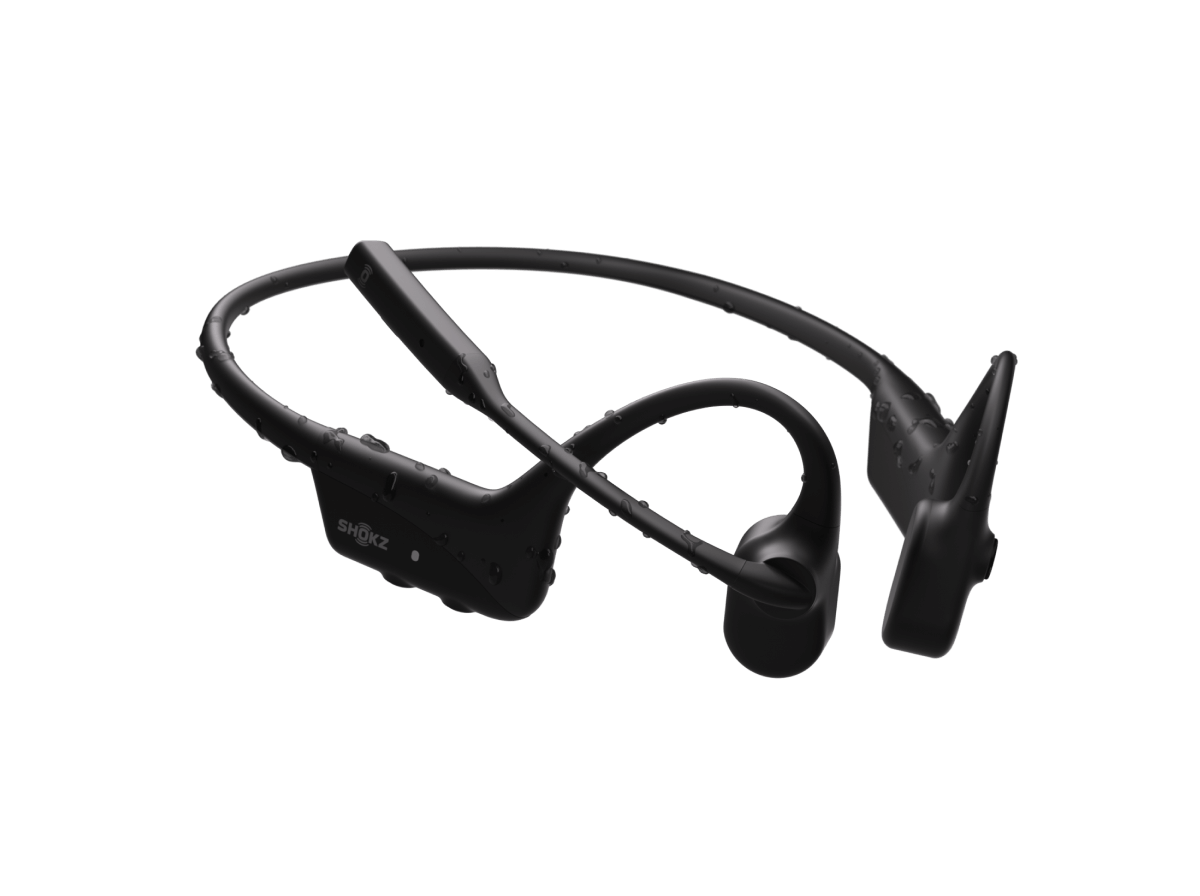 Moisture-Resistant Durability
Worry less about splahes and light spills with IP55 water-resistant durability and the microphone's water-resistant acoustic mesh.[4]
Free to Move.
Seamless to Connect.
Stay seamlessly connected on the go with the OpenComm2. Enjoy crystal-clear calls, stable connectivity, and unrestricted mobility, all while staying aware of your surroundings with our signature open-ear design.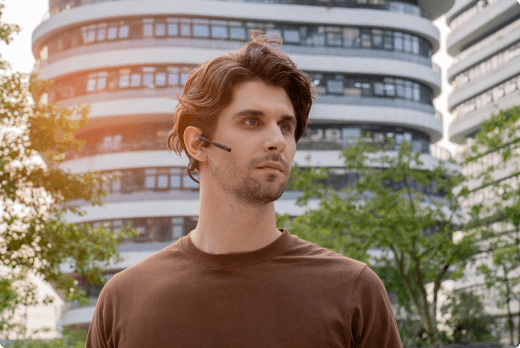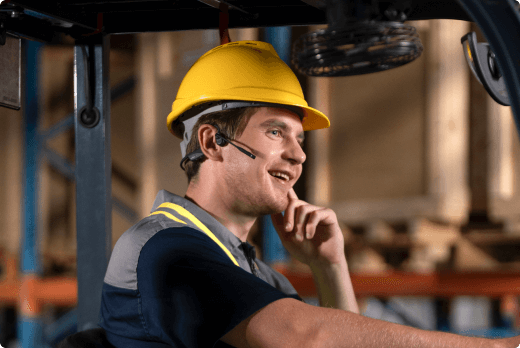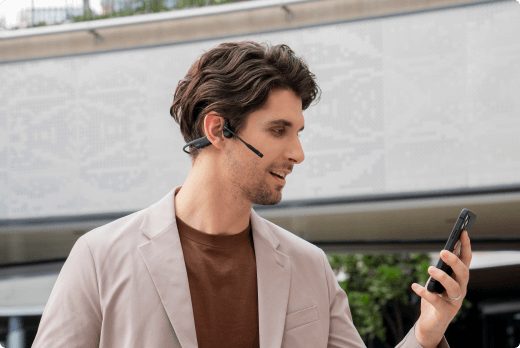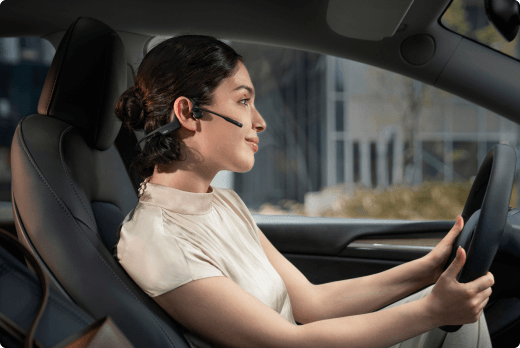 What's In The Box
OpenComm2 Bone Conduction Stereo Bluetooth Headset
Magnetic Induction Charger
Click
here
to learn more information about the materials used to produce OpenComm.*
*If you experience any redness of the skin, swelling, or itchiness while wearing the product, discontinue use of the product immediately and consult a physician.
Share