Introducing RIFF, a powerful and portable Bluetooth speaker and portable amplifier. Get ready to touch, hear, and play your music like never before.
FEATURES
The RIFF is feature-packed so you can enjoy and play along with your music anywhere.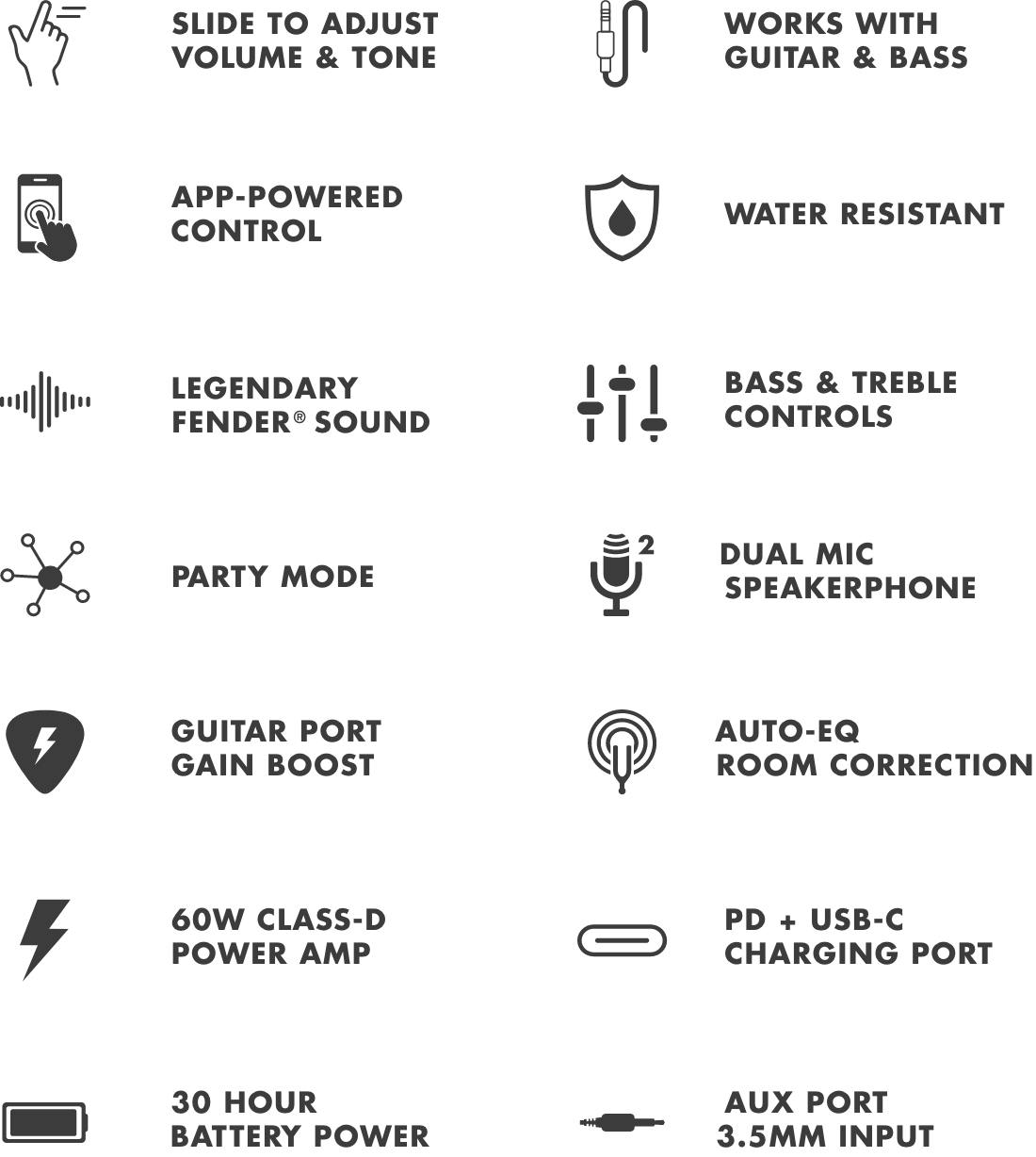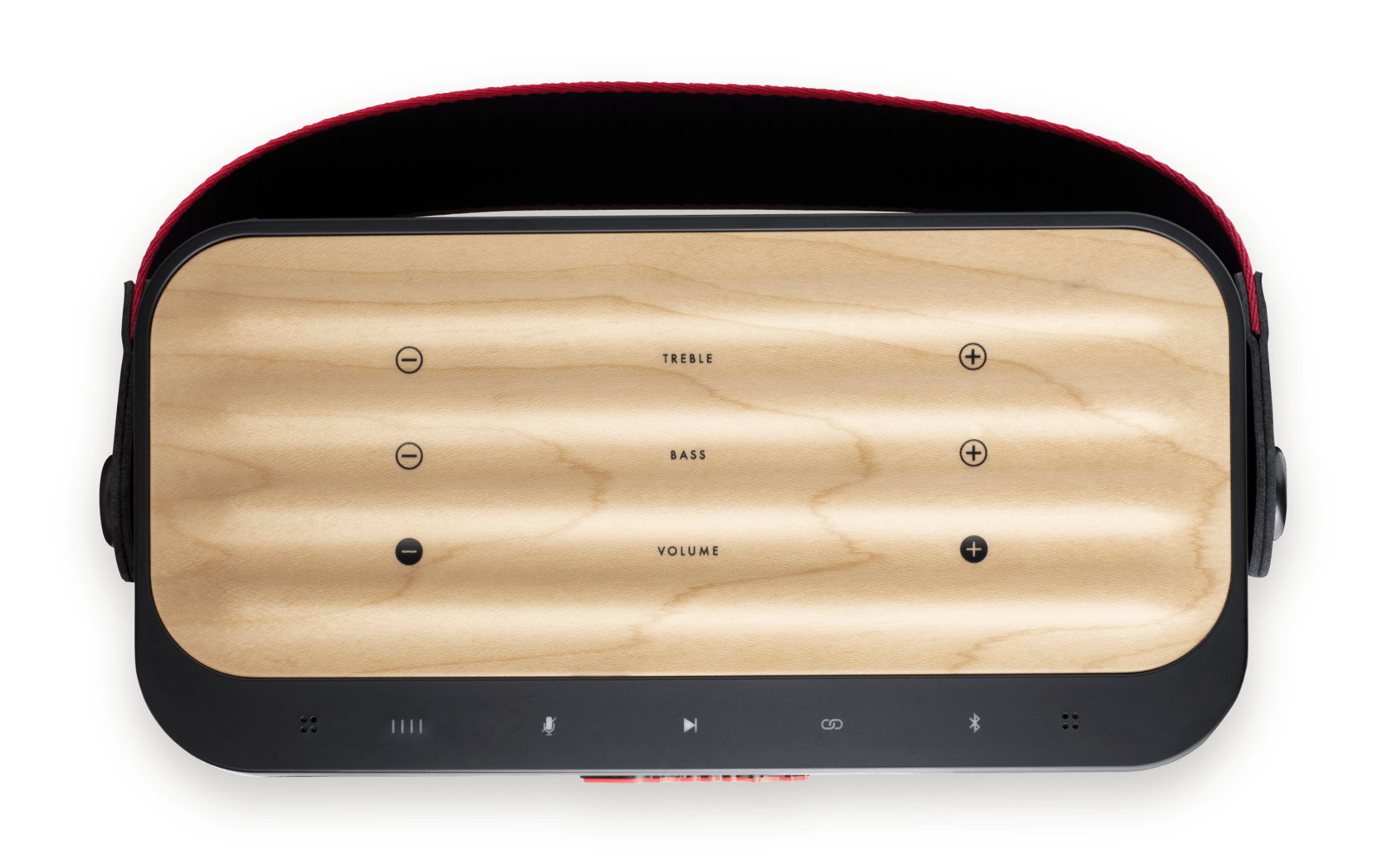 REAL WOOD FINISH
Each RIFF is one of a kind. The genuine maple wood touch panel features a unique grain finish. It was designed to give you the feel of a guitar neck when you slide your finger across. Adjust volume, treble, and bass, and feel the music in whole new way.
REMOVABLE STRAP
The easy-to-carry removable strap makes it easy to take RIFF on the go. 
BIG BATTERY ON BOARD
RIFF has a long-lasting 30+ hour lithium-ion battery inside to keep the party going for hours and hours. Quickly recharge with its USB-C port.
DUAL MIC ARRAY
Dual clear speech microphones allow you to take a call while on the go. Perfect for conference calls.
CAPACITIVE CONTROLS
• Battery Indicator
• Mute Mic (For speakerphone)
• Play/Pause
• Party Mode
• Bluetooth Pairing
SPECIFICATIONS
MEASUREMENTS
Weight: 5.31 lb / 2.41 kg
SPEAKERS
BATTERY
Up to 30 Hours of Music Playing Time

(Varies by Volume Level and Audio Content)

Quick charge: 30min charging for 8h playback
PERFORMANCE
Maximum Power Output: 60W

*Requires a 45 watt or higher power adaptor
INPUTS
ACCESSORIES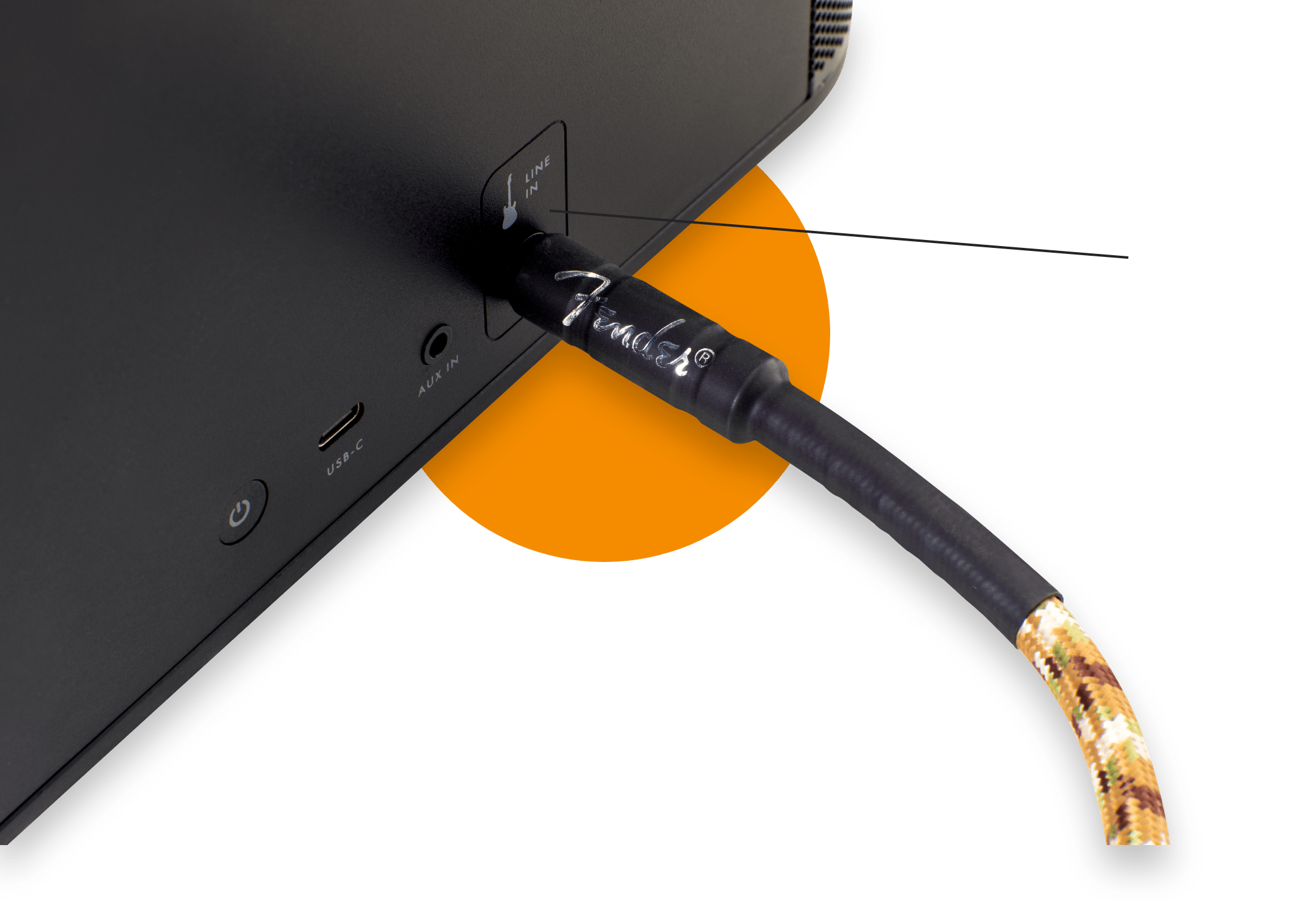 PLUG AND PLAY
PLAY ALONG WITH YOUR MUSIC
The RIFF features an active guitar port. You can plug in your guitar or bass and play along to your music or use it as a portable amp. Using the Fender Control App, you can adjust the mix or give your guitar line a gain boost. This gives you a new way to enjoy your music.
Have another source that you want to connect? Plug it in!
Get a full charge in about 30 minutes, so you can get back to your music faster.
TURN IT UP
GET A LINE BOOST
Active guitars and basses work great, but when you have a guitar that is passive, you need a little more boost. The guitar port gain slider has you covered.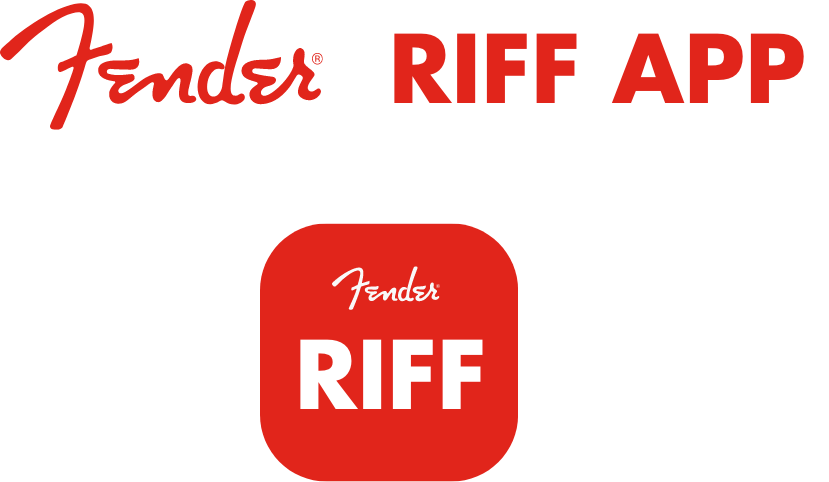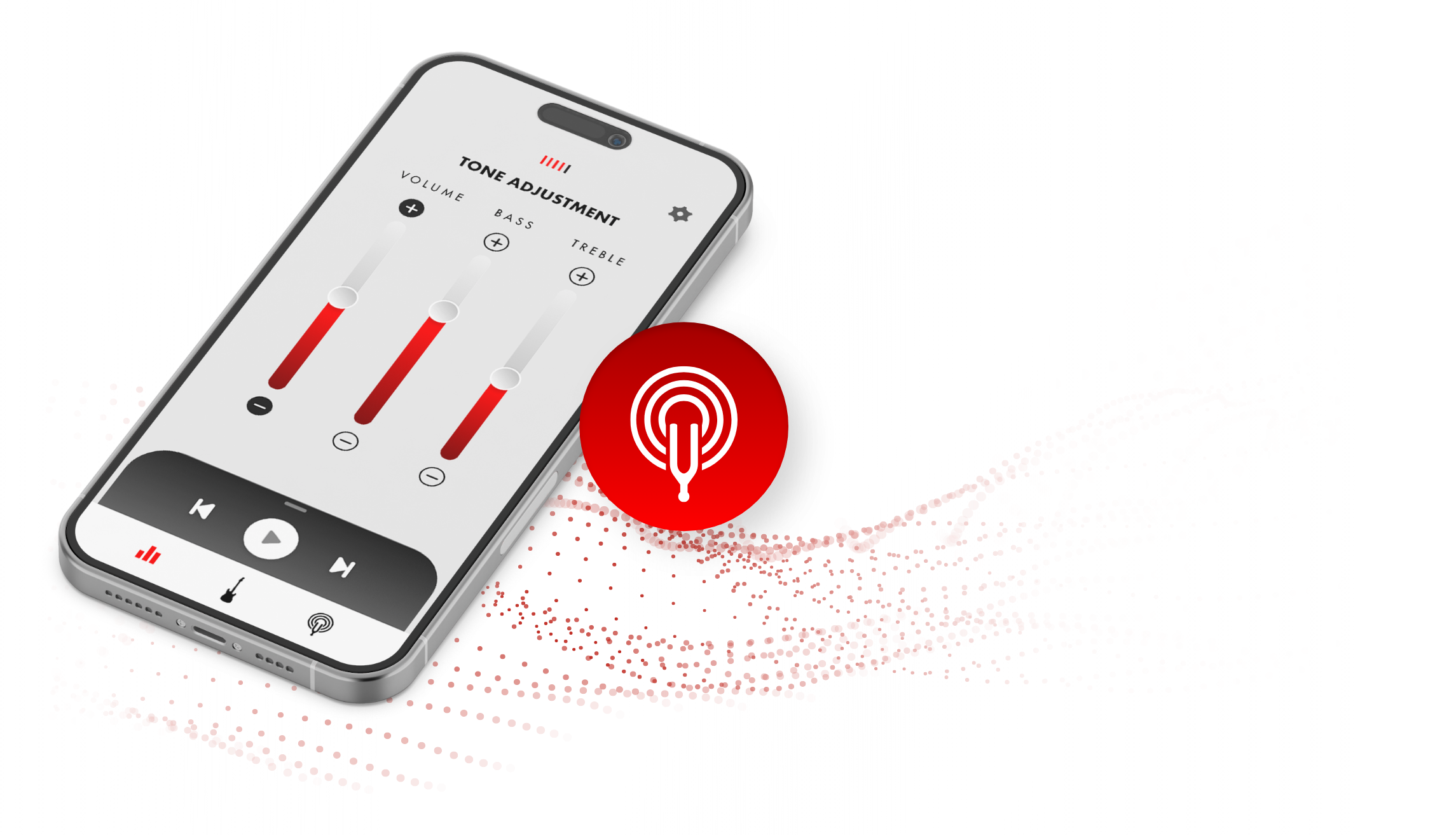 ROOM CORRECTION
GET GREAT SOUND
Use the app and the RIFF onboard mic array to measure and auto-tone the sound to your room. Auto-tone gives you great sound in any environment.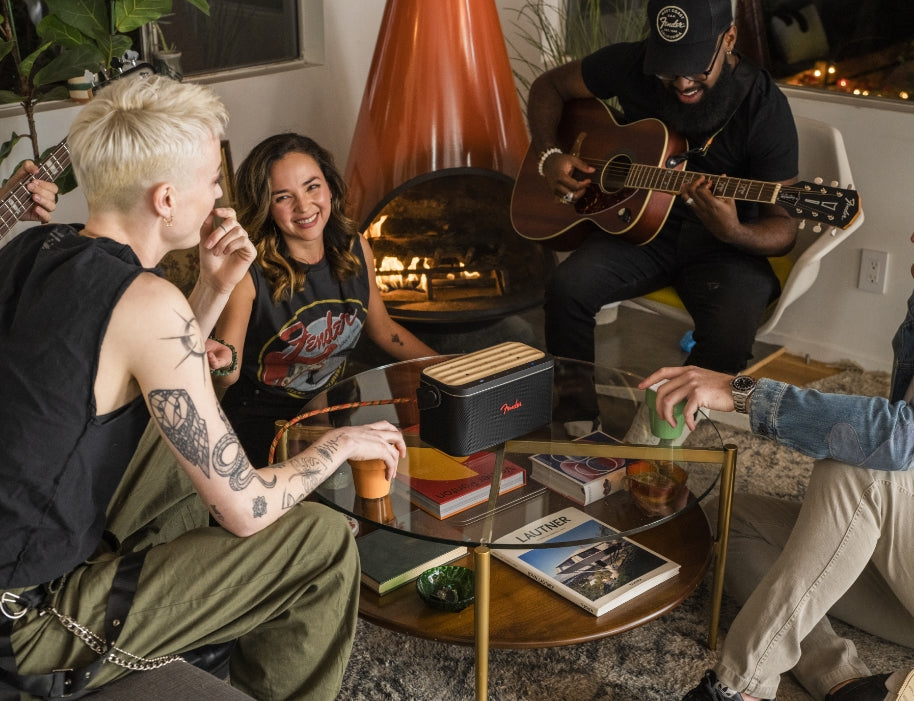 POWER TO PARTY
60W OF POWER
The built-in Class-D Power Amp inside the RIFF delivers loud, clean sound through the entire audio spectrum. All in a portable design.
PARTY MODE PAIRING
There really isn't a limit to how many RIFFs you can connect to one another. Multi-speaker pairing sounds great and creates a huge sound for a small footprint.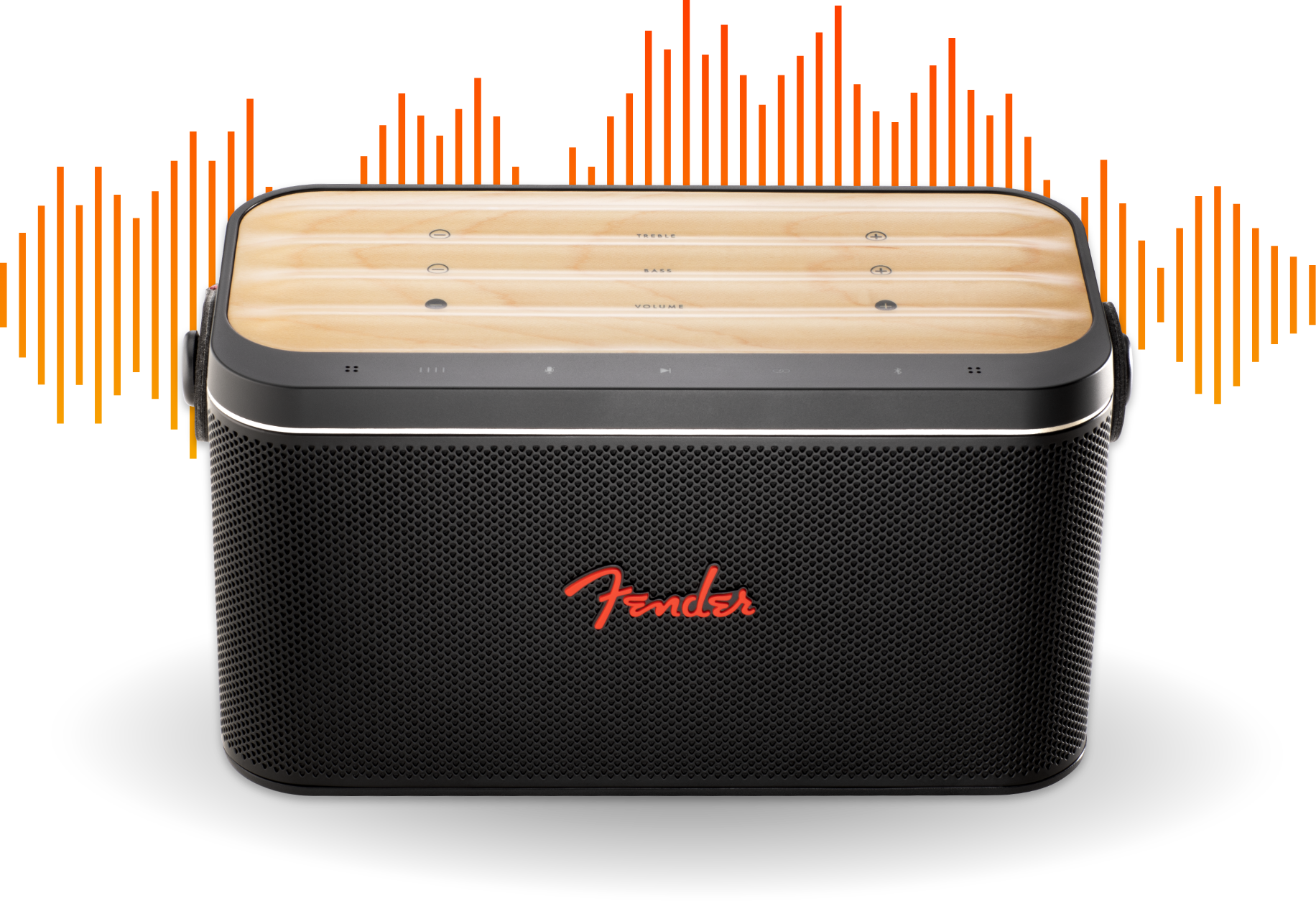 GREAT SOUND
PERFORMANCE PACKED INSIDE
The RIFF is packed with two full-range drivers and two super tweeters delivering a buttery smooth mid-range and clear, sparkling highs. And, with its dual bass radiators, you get full low bass. The full spectrum of sonic performance makes any music sound great. Rock, jazz, folk, indie, country—you name it, the RIFF delivers.

IT'S ALL IN THE DETAILS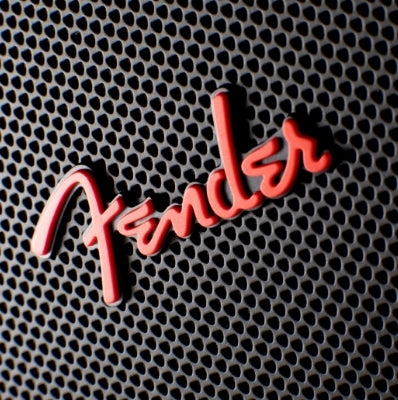 PICK GRILLE
Thoughtfully designed down to the smallest elements. The metal mesh on the speaker is patterned with little guitar pic-shaped perforations.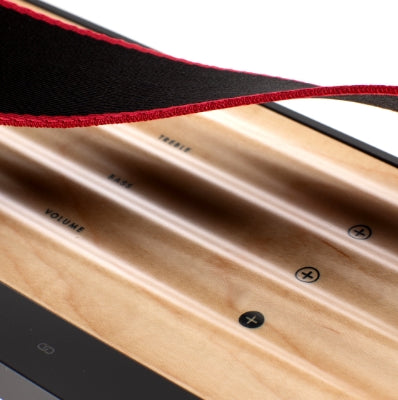 GUITAR INSPIRED
Designed with genuine maple wood to look and feel like a guitar neck, listeners can interact with their music to match their amped up guitar or bass.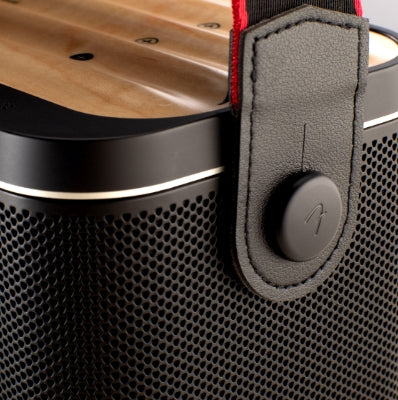 QUICK-RELEASE STRAP
Designed to match your guitar strap, the RIFF strap is easily removable and makes it super easy and comfortable to carry with you wherever you go.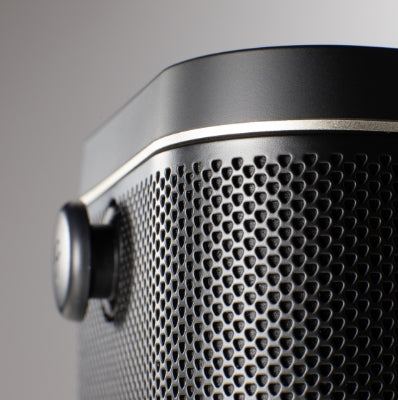 ALUMINUM FRAME
With quality and strength in mind, the sleek aluminum frame creates a lightweight yet durable housing for the technology inside.