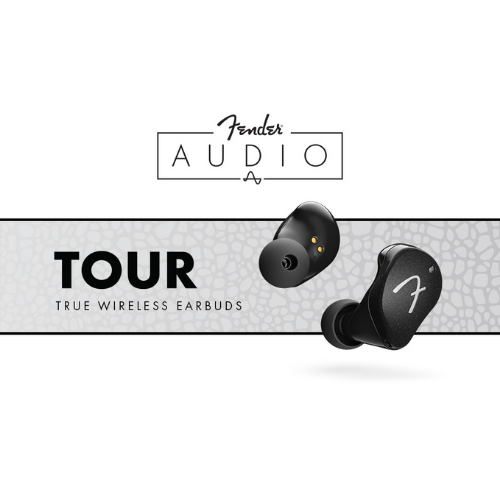 FENDER® AUDIO TOUR TRUE WIRELESS EARBUDS
Experience the professional, signature Fender® sound that is loved by millions of musicians and artists around the world. Individually tuned sound chambers for both high and low frequencies create a huge soundstage and warm analog tone. Our team of audio engineers and designers developed a truly unique Fender® house sound. We want to make sure that whatever genre you listen to, it sounds big, dynamic, and you can feel the energy the artist put into the recording. We have taken thousands of ear scans, and use cases to design and develop our audio products. We use cutting edge technologies like 3D printing, Digital Signal Processing (DSP) and hardware tuning to get the perfect sound.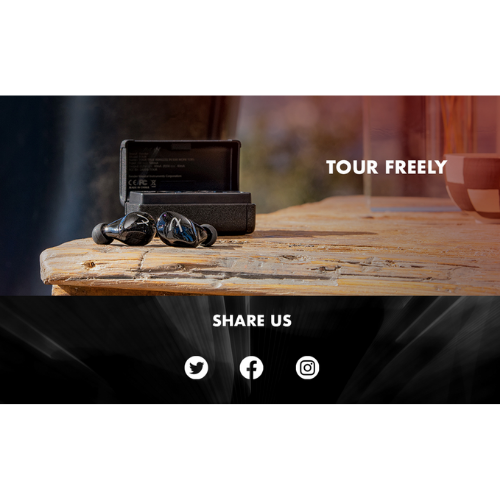 FEATURES
3D Printed Design
3D printing allows us to design complex geometrics into the shell shape and structure. This results in a shell that is both comfortably ergonomic and acoustically optimized within a small form factor.
Fender® Audio Engine™
A proprietary 7mm full rangle dynamic driver, super-charged by a custom tuned audio DSP engine, delivers music that feels alive, with clean, clear, and powerful bass.
Touch Control
Control volume, skip, pause, play and enable voice command all with a simple tap of your finger.
Clear Speech Mic
The Tour utilizes a dual microphone system that significantly improves speech quality and intelligibility.
App-Powered Control
Fine-tune your sound to your liking with our dedicated app and smart tuning system.
USB-C Quick Charge
Features a quick charge battery, with 10 minutes for 1.5 hour playback, or 1.5 hours for full charge.
Ambient Noise Blocking
Blocks out up 22dB of ambient noise for pristine, distraction-free listening at safe volumes.
Colors: Black, Red