Waterproof outdoor speaker
Extremely tough. And ready for anything. Beosound Explore is a rugged Bluetooth speaker that's crafted for adventure.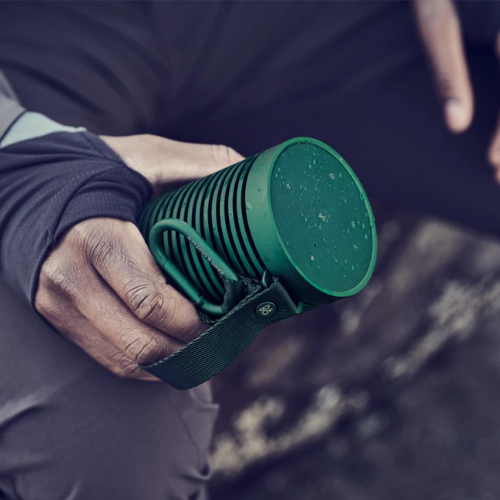 MADE TO LAST
When it's no walk in the park
Breaking new ground or walking the beaten path? It's all the same to the sturdy Beosound Explore. Inside the scratch-resistant, anodised aluminium shell, a vertical rib structure provides serious protection from bumps. We design and craft the speaker by hand in Denmark, because that's the only way we meet our strict standards.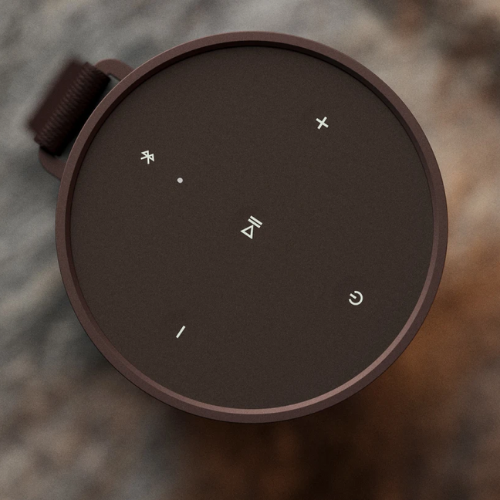 TRAVELLING COMPANION
Dunes. Glaciers. And beyond.
Bring your music into the wild. Beosound Explore is designed to perform under extremes, and it's just as intuitive to use as your other trusted gear. Clip it on your backpack or hang from your belt. Or lodge it in a cliff-side alcove. The rubber base keeps the speaker steady on most surfaces. Just grab it. And hit the trail.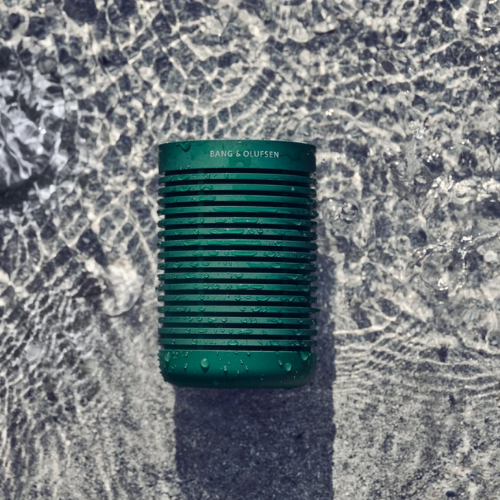 HIGH-PERFORMANCE BATTERY
Energy for the road
Beosound Explore takes you there and back again. With up to 27 hours of playtime, this speaker is ideal for those off-the-grid adventures where power is in short supply. And it never compromises on sound quality.
DUST AND WATERPROOF
Brave the elements
Life on the road is wet. And sunny. And windy. And dirty. But with a fully dust and waterproof IP67 construction, Beosound Explore turns any environment into a playground. Just brush it off or wash it in a stream, then you're good to go again.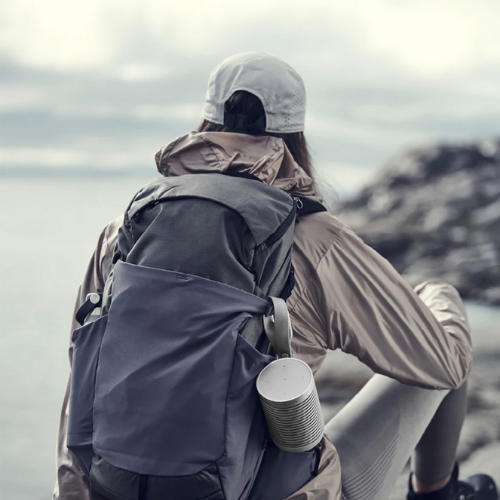 CONNECTIVITY
Always connected
Wherever you go, music follows. The latest in Bluetooth and Fast Pairing means that your favorite tunes are never more than a tap away. The waterproof controls are glove-friendly and easy to use – even when fastened to your backpack.